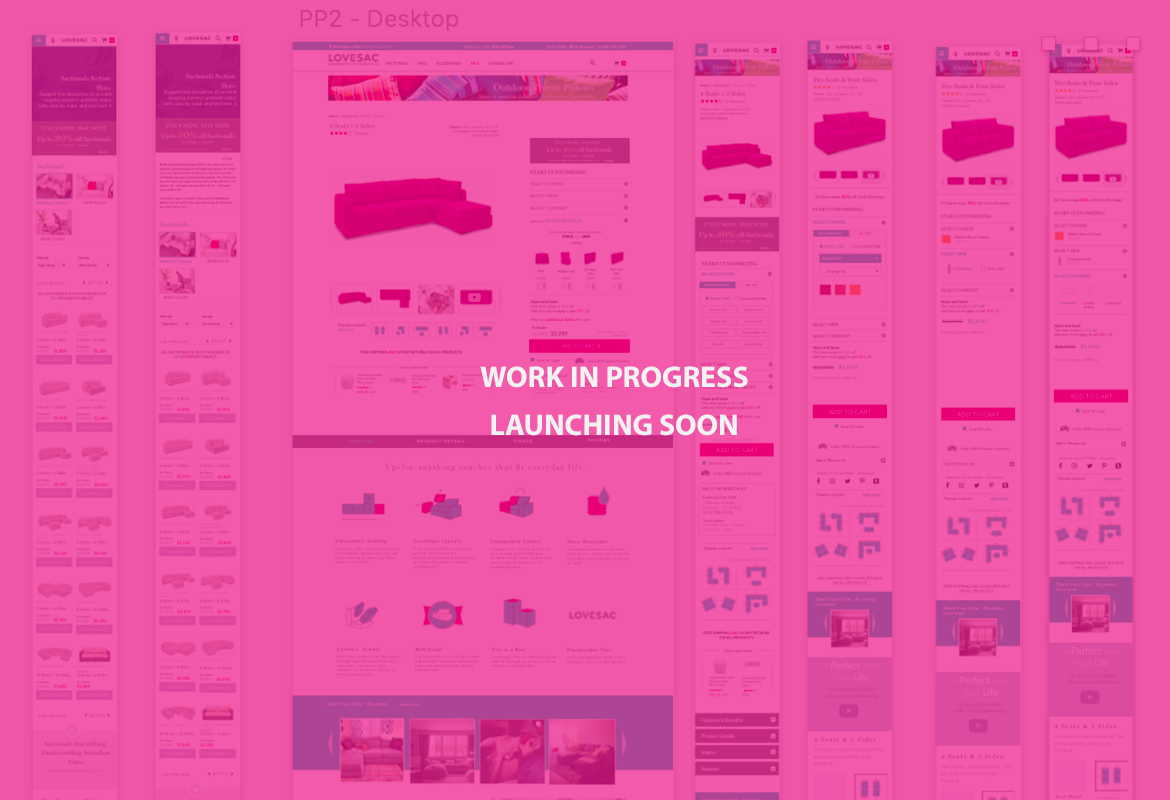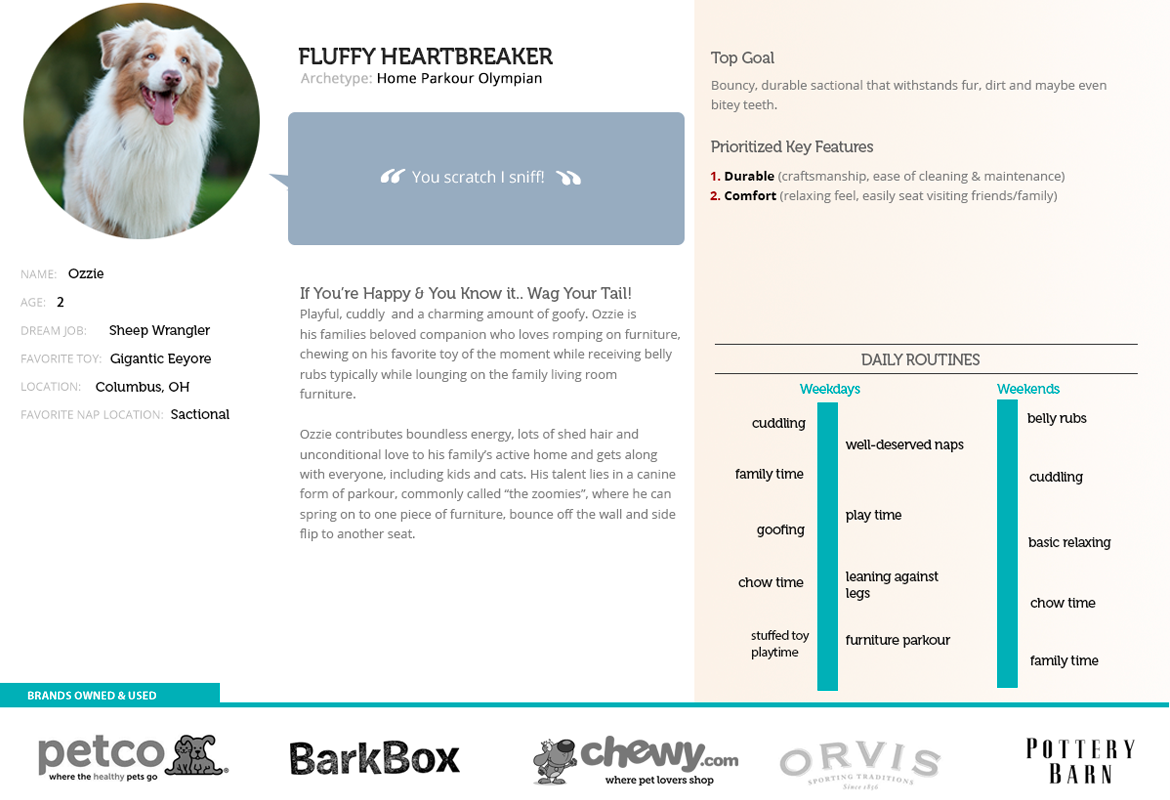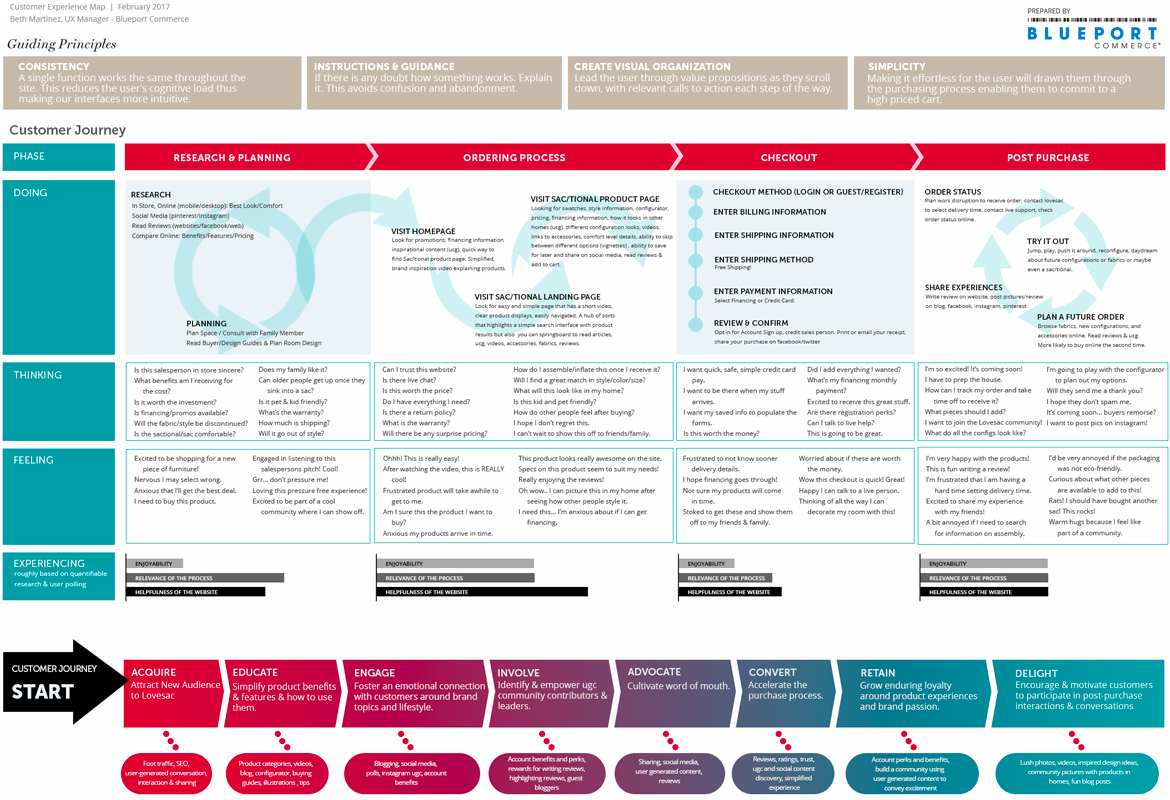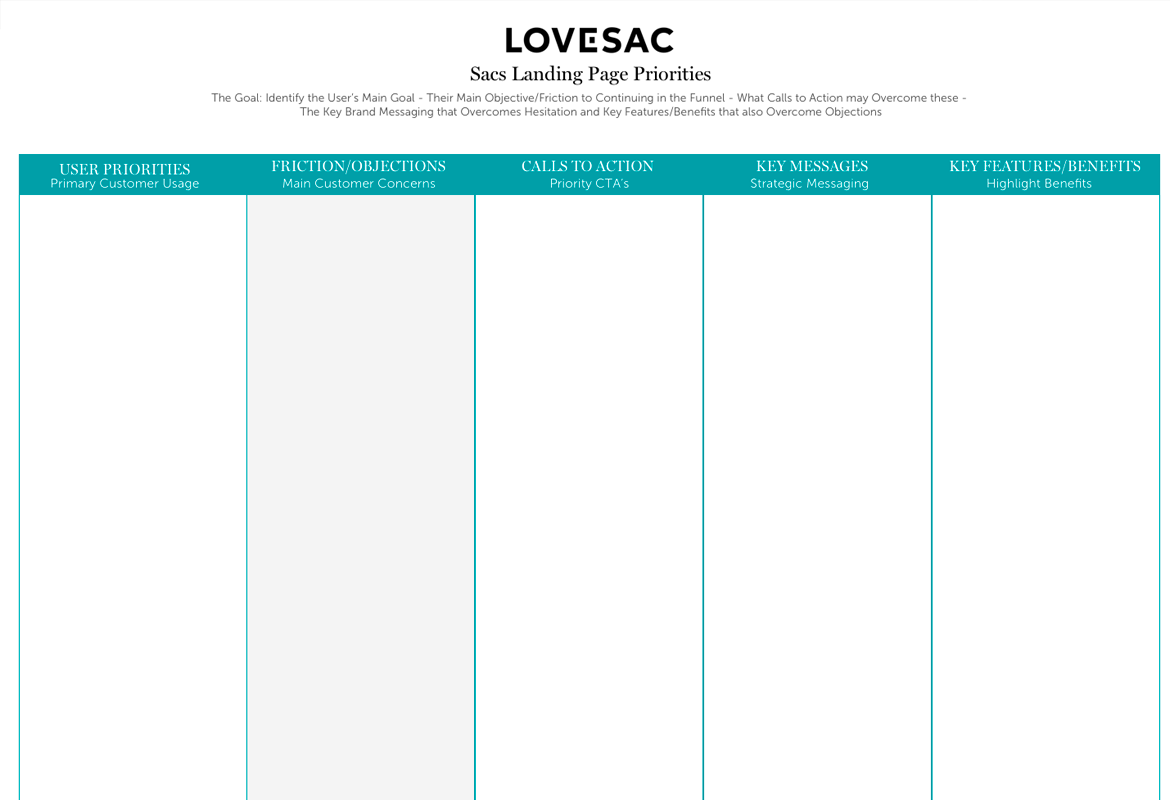 Lovesac. Transformed.
Challenge:
Evaluate the success of the current brand, marketing, and user experience research; Complete gap analysis to identify all weak areas of the extant website experience and opportunities for additional research to fuel our design process.
Goal:
To provide a best in class omnichannel furniture ecommerce experience
Approach:
Researched and summarized competitive market

Ran and interpreted competitive analysis and baseline usability tests

Workshopped and built complete user journey

Identified key areas in customer's shopping experience and built experience map of entire purchase cycle

Identified best opportunities at every step of the process to reinforce value propositions

Liaised with internal stakeholders and client execs and nurtured process that resulted in unanimous approval 

Managed design process with multiple designers
Worked with development team in an agile environment to facilitate the design build.
January - July 2017
Ecommerce Design, Identity, User Experience Research
Lovesac