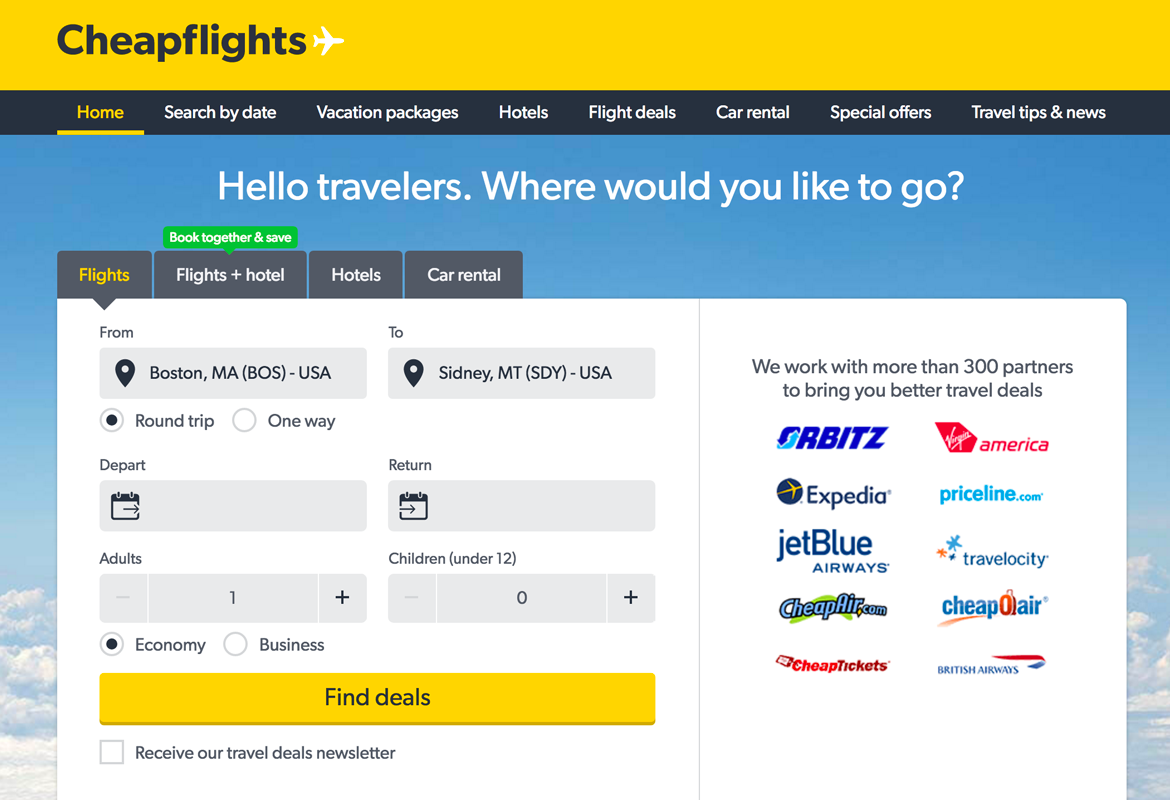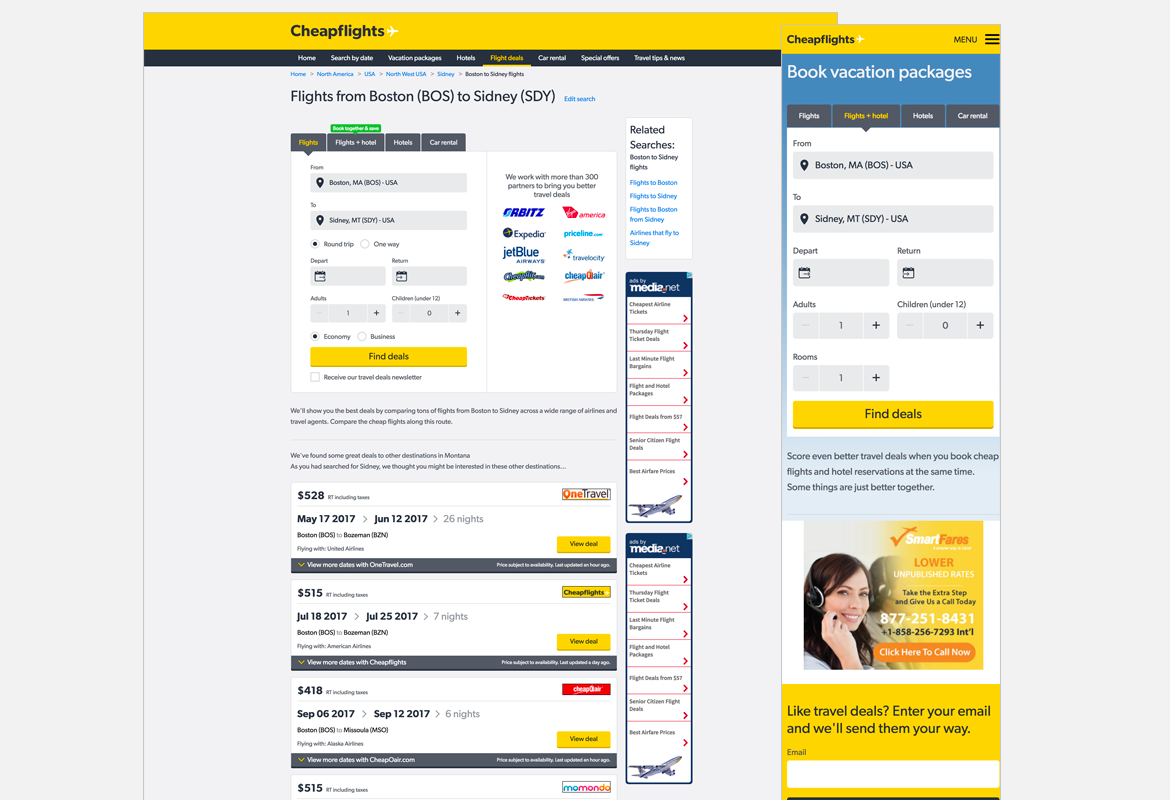 Cheapflights
Challenge:
Lead a team of designers to design the US version of Cheapflights along with designing and managing the creative deliverables for Cheapflight clients who would send out email blasts to Cheapflight mailing lists.
Approach:
Hire and manage designers.
Frequent communication & travel to the London home office.
Design microsites and webpages for Cheapflights.com.
Design frequent fresh artwork for marketing emails and microsites for Cheapflight clients such as JetBlue, Cars.com, American Airlines and Hotels.com.
User testing Proof of Concept for Trip Planner with rapid iteration cycles to support a week long off-site testing campaign.
Build and manage design and sign off processes for design team.
2005 - 2009
Responsive Design, Email Campaign Design
Cheapflights